Yo.
Happy Friday!!
I'm going to skip the jabber and just go ahead and share my favorite internet finds of the week! 😉
1. Favorite Song:
Kelly Clarkson's new video for her song "Tie It Up". Instant good mood, I promise. Plus she just looks like she is having so much fun singing this song!!
2. Favorite Funny:
Someecards "Better Like Button" options. I wanted to pin the whole page, really, I did. But I sat there and giggled insanely instead. This one is my favorite!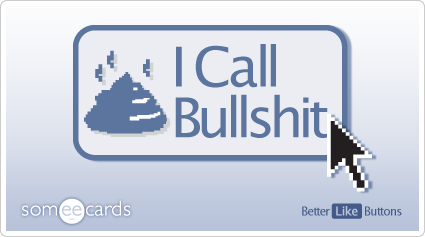 3. Favorite Blog Post:
The Maskcara blog by one of my favorite blogger's Cara, never disappoints! She has the best beauty tips & tricks and you can just tell she is an amazing person. I find it incredibly endearing when a lifestyle, beauty or fashion blogger goes beyond the tutorials and photography to share personal challenges and experiences. It allows the reader to connect. I am so grateful for the emotional experience she posted about earlier this week. She shared an extremely personal letter that eloquently described her experience in loving an addict and her battle with co-dependency. Obviously, I can relate for personal reasons, but beyond that she gives hope to people everywhere fighting to make a decision that can both save and hurt. Read it.
4. Favorite Facebook Page:
Aside from mine of course…
You guys, seriously…I spent two hours, TWO HOURS, on this page. And I laughed, and laughed and laughed. It was amazing. Go there and be happy.
5. Favorite Purchase:
My new planner! I know its 2013 and I should be doing all of my scheduling on my laptop, iPhone or iPad….but, there is just something about writing it all down that makes it all the more official! It totally helps when my planner is as cute…and insistent…as mine is!

I got it from Etsy, a cute little shop called Ninjandninj. Check 'em out!
I hope you all have the most fabulous weekend!! I will be spending some much needed time with my husband, friends and doing a little swimming with my adorable nephew!